Grace's 2nd Mutual Learning Workshop
3-4 November, online
22 members of GRACE's 10 partner institutions attended our second Mutual Learning Workshop.
Members of each implementing organisations first gave an update on their grounding actions, the lessons they have learnt and the obstacles still to overcome. Participants then worked on two main topics:
Team building
Highlighting three main issues:
Transferring expertise – How do you transfer expertise to staff involved in an initiative, using innovative and appealing methods, when staff members are always overwhelmed with work and have little time available?
Transferring responsibilities – How to start transferring the responsibilities up until now held by the implementing Team to who will manage the RRI-related issues in the future? How to establish a responsible team?
Working in the COVID context – How to plan Grounding Actions in an emergency context?
How can the team speed up the shift from negociation to new institutional practices?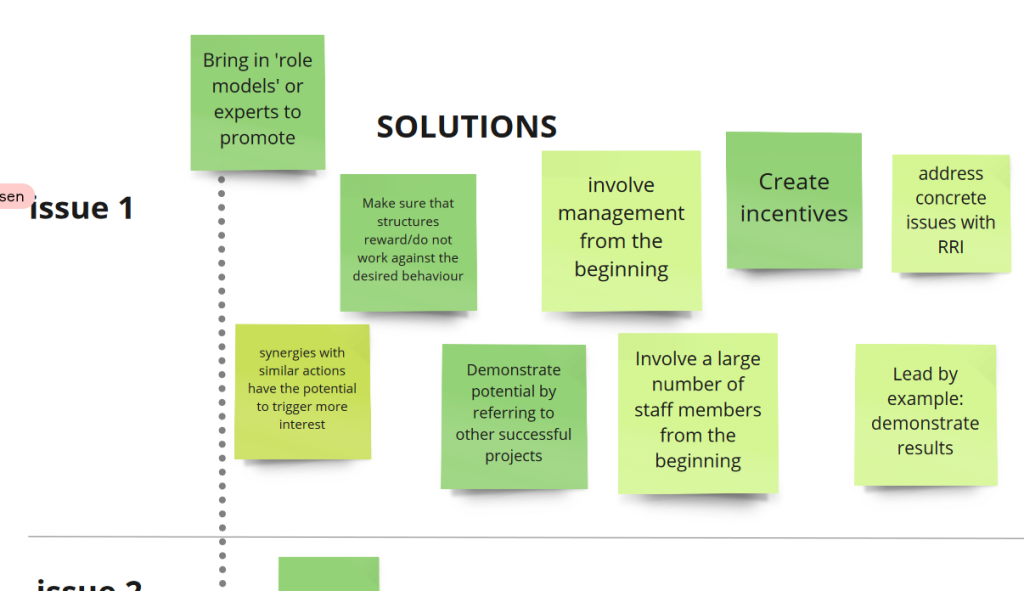 Stakeholder mobilisation
The second focus was on mobilising stakeholders, addressing two main issues:
Mobilising the staff – How to mobilise staff and stakeholders, especially when dealing with a low level of motivation?
Training and awareness-raising – How to communicate RRI and favour awareness-raising processes? How to transition to online initiatives and innovative tools?
Management awareness – How to mobilise managers an d how to cope with leadership turnover?
How to activate learning process in the organisation?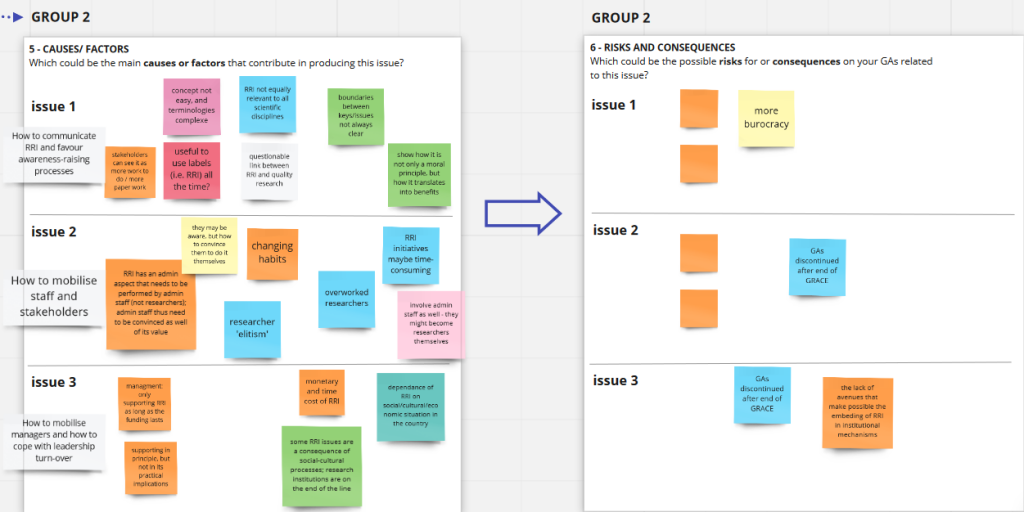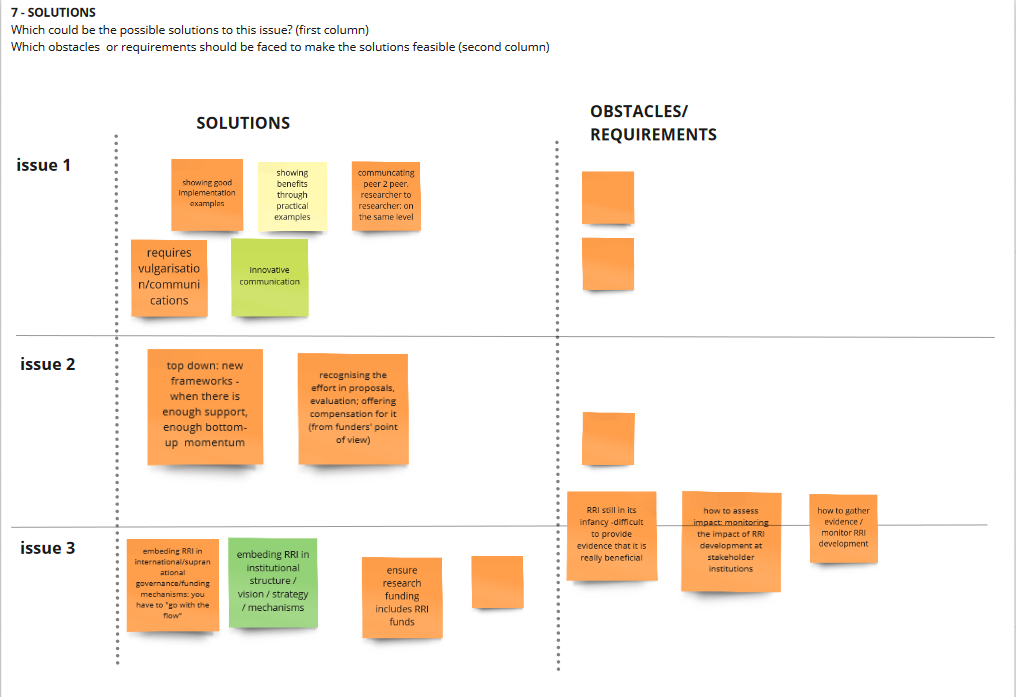 The last session was dedicated to specific RRI keys participants had chosen to address.
Generally the workshop was much appreciated by our participants:
"I really appreciated the fruitful discussion that animated the different working groups I participated in. It helped me make my mind on some possible solutions we could rely on in order to overcome some critical issues that we are currently coping with and that we could face in the future." Vania Palmieri, University of Siena

Working and learning, discussing and exchanging, it was a fruitful conference, even at a distance!