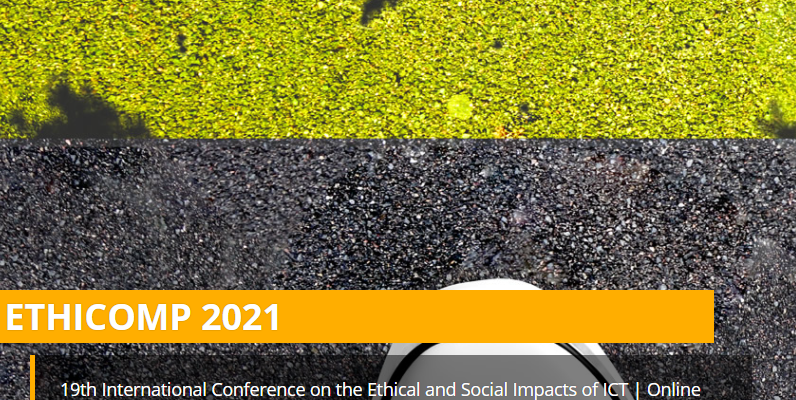 GRACE takes part in the ETHICOMP conference
The ETHICOMP conference, taking place online on 30 June and 1 July 2021, brings together scholars and professionals to discuss and addresses the technological ethical concerns that should be included in the transformational agenda of Society, Organisations and Governments.
Our partners Urška Vranjek Ošlak and Helena Dobrovoljc will join the conference on the 1st of July to present the work done within the GRACE project by the Research Center of the Slovenian Academy of Sciences and Arts (ZRC SAZU). In particular, they will share their experience in managing and integrating public engagement mechanisms into the central language counselling platform for the Slovenian language (Jezikovna svetovalnica).
The platform relies on contributions from the public in the form of language questions and dilemmas, which are answered by linguists and published on the platform. The platform receives up to 1,000 views per day and publishes about 30 answers per month. It is widely used for addressing ambiguities in language and seeking advice on linguistic choices; researchers use it to identify language description gap.
Integrating Public Engagement Mechanisms
The existing software infrastructure is currently being upgraded to transform the platform with the consensual integration of public engagement mechanisms. Already well-established and known among users, the platform had the potential to become a good tool for public-oriented research, but it was mainly used to address standard language communication issues.
The upgrade to the online language platform is currently in progress, and will be completed by October 2021.
Public engagement, an RRI leverage
The responsible research and innovation concept implies that stakeholders in the research process work together in order to meet the needs of society, namely through democratisation of science, responsiveness and responsibility. Public engagement is one of the seven keys to achieve institutional change through RRI. Find out more here.