GRACE's fourth newsletter
Find out the latest news of the GRACE project!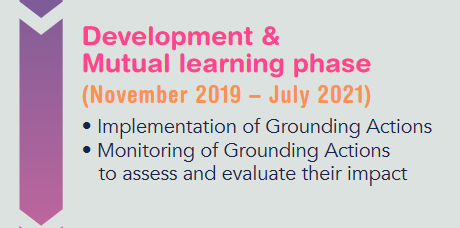 During this second phase of Development and Mutual learning and despite a difficult context, GRACE's partners have started implementing their Grounding Actions and have also been active in hosting outreach events, involving many stakeholders from the quadruple helix.
Find out all about:
What we learnt from GRACE's second Mutual Learning workshop
ZRC-SAZU's webinar on Research ethics and integrity and a workshop on plagiarism
ESF's webinar on "Better science for a better society: promoting institutional change towards RRI
University of Siena's Department of Business and Law event on the benefits of inclusive research
Also read through latest news of related RRI projects!