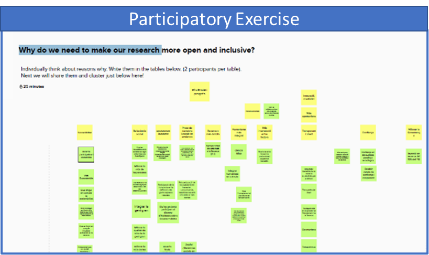 Raising awareness of RRI at an institutional level
Throughout 2021, GRACE partner AGAUR is organising a series of awareness activities directed towards their staff that address RRI and the role of funding organisations in the development of a more inclusive, reflexive and democratic research and innovation (R&I).
The aim is to raise awareness about the concept of RRI and its different policy agendas (gender, ethics, open access, political participation, etc.) to implement institutional changes more efficiently. The actions and activities are directed towards the entire staff (70 people, regardless of their tasks) and have a dynamic and participative approach. These actions have been incorporated into other AGAUR initiatives (Improvement Plan 2019-2021; Mission, vision and values) in order to reinforce and boost the institutional character of this awareness and future sustainability.
These actions include:
An initial workshop on RRI: the concept was first introduced, it was also discussed how these aspects could be worked upon, both on an institutional level and through their funding programs.
Sessions on different RRI policy agendas including both a theoretical and a more practical part about the translation of these concepts into specific actions and activities (Ethics and Integrity, Open Access, Gender, and Public Engagement).
Value sessions (lasting 2 hours). Practical and interactive sessions for groups of 15 people. RRI represents an institutional change and, therefore, it is particularly important to combine specific concepts with institutional values (Team building, Empathy, Flexibility, and Initiative, Creativity and Assertiveness).
RRI awareness nuggets on the online AGAUR noticeboard. Dissemination of briefing notes about different aspects of RRI tools, videos or related games. The idea is that the staff gets used these topics. An example of these awareness nuggets (of information) includes news articles about two online escape rooms: one about open data, created by the Government of Catalonia, and the other about gender, carried out by the Open University of Catalunya.
The sum of diverse actions and the interrelation of theoretical and practical sessions have boosted this institutional change towards RRI. Due to COVID-19, all sessions took place online.