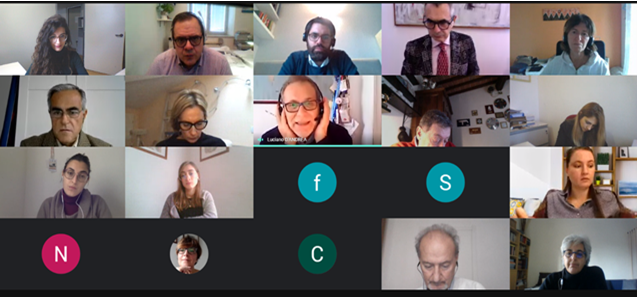 The benefits of inclusive research: University of Siena meets with stakeholders
The commitment of the Business and Law Department of UNISI in the field of RRI – Meeting with stakeholders
As partners of the GRACE project, the Business and Law Department of the University of Siena organised a local outreach event, mainly focusing on public engagement in research activity.
24 participants attended, issued from the academic field, as well as from businesses, trade associations and local public administrations. After discussing the benefits of an inclusive research, with the participation of Luciano d'Andrea from Knowledge and Innovation, they shared ideas about possible new ways of interacting through the first stages of the research process.
Participants agreed that including external actors in defining and conducting research can increase the visibility, impact and quality of research. They stressed that inclusive research enhances its transparency and responsiveness to social needs, which is good for society. On the other hand, it also offers researchers the possibility to benefit from other subjects' collaboration and inputs by outlining research trajectories and formulating relevant research questions, carrying out research, and analyzing and interpreting results, which improves the quality of their outputs and, therefore, their career.
Regarding new ways of interacting, an interesting idea emerged from the workshop. Participants started considering the possibility of creating a community of practice, which would allow them to share ideas and projects on a permanent basis. To be followed…